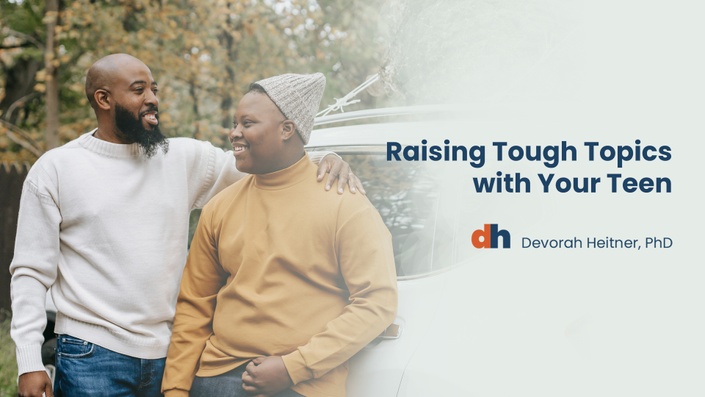 Raising Tough Topics with Your Teen
As a concerned parent of tweens and teens, you understand how tough it can be to navigate the tricky terrain of technology and its impact on your child's life.
This new course tackles the questions that parents really want to address but hesitate to raise their hands and ask publicly.
Join Devorah Heitner, PhD in this six-topic video mini-course where you'll gain the knowledge and confidence to broach the toughest topics with your teen. Say goodbye to uncertainty and hello to a stronger, more supportive parent-child relationship.
Raising Tough Topics with Your Teen covers:

Frenemies: What if my kid is being treated badly? Uncover the hidden dynamics of friendships and frenemies in the digital age. Learn boundaries and strategies to help your teen navigate peer relationships, handle conflicts, and build healthy boundaries. Together, you'll ensure your teen knows that you are on their side, and they are not alone.
Bullying: What if I'm worried MY kid is the bully? Or being mean in digital spaces? Empower your teen to make sure they are using their empathy in their online interactions. Devorah equips you with essential tools to identify when behaviors cross the line. Support your child and work to transform behavior and move to more positive interactions.
Mental & Emotional Health: How to bring up the crucial topic of teen mental health and emotional well-being. Gain insights into the challenges they face and discover proven approaches to fostering resilience, open communication, and seeking professional help when needed.
Distressing News: Equip yourself and your teen to process distressing news in a healthy and constructive manner. Devorah provides practical tips to navigate sensitive topics, manage media exposure, and engage in meaningful conversations that promote empathy and understanding.
Screentime: Reduce conflict about screentime in your household! Learn how to strike the right balance, set appropriate boundaries, and nurture positive online habits. With Devorah's guidance, you'll transform technology into a tool for growth, learning, and connection.
Pornography: Address the sensitive subject of pornography with confidence and sensitivity. Gain the knowledge to discuss healthy relationships, consent, and media literacy, empowering your teen to make informed choices in the digital world.
As an authority on kids and technology, Devorah Heitner has tailored Raising Tough Topics with Your Teen specifically for parents like you. As the parent of a teenager herself, she understands your fears and concerns but also believes in the power of technology to shape our children positively. Her approach is rooted in leveraging these tools to mentor and guide your teen through potential landmines while fostering healthy digital habits and nurturing open communication.
With engaging video lessons, transcripts, and practical scripts to help guide your conversations, Raising Tough Topics with Your Teen will equip you with the skills you need to be a tech-savvy, supportive parent. Don't let fear hold you back - embrace the opportunity to strengthen your bond with your teen while embracing the digital age.
Enroll now and be the parent your teen needs in the digital world. Together, we'll pave the way for a resilient, well-rounded, and confident young adult.
Note: This course is designed for parents of tweens and teens who are looking for ways to open up conversations with their teens or tweens and does not replace professional therapy or counseling services.
Frequently Asked Questions
When does the course start and finish?
The course is a completely self-paced online course - you decide when you start and when you finish.
How long do I have access to the course?
After enrolling, you have unlimited access to this course until the end of 2024, and you may download anything you like from the course to keep indefinitely.
What if I am unhappy with the course?
We would never want you to be unhappy! If you are unsatisfied with your purchase, contact us in the first 30 days and we will give you a full refund.
Enrollment is open – join now!
Your Instructor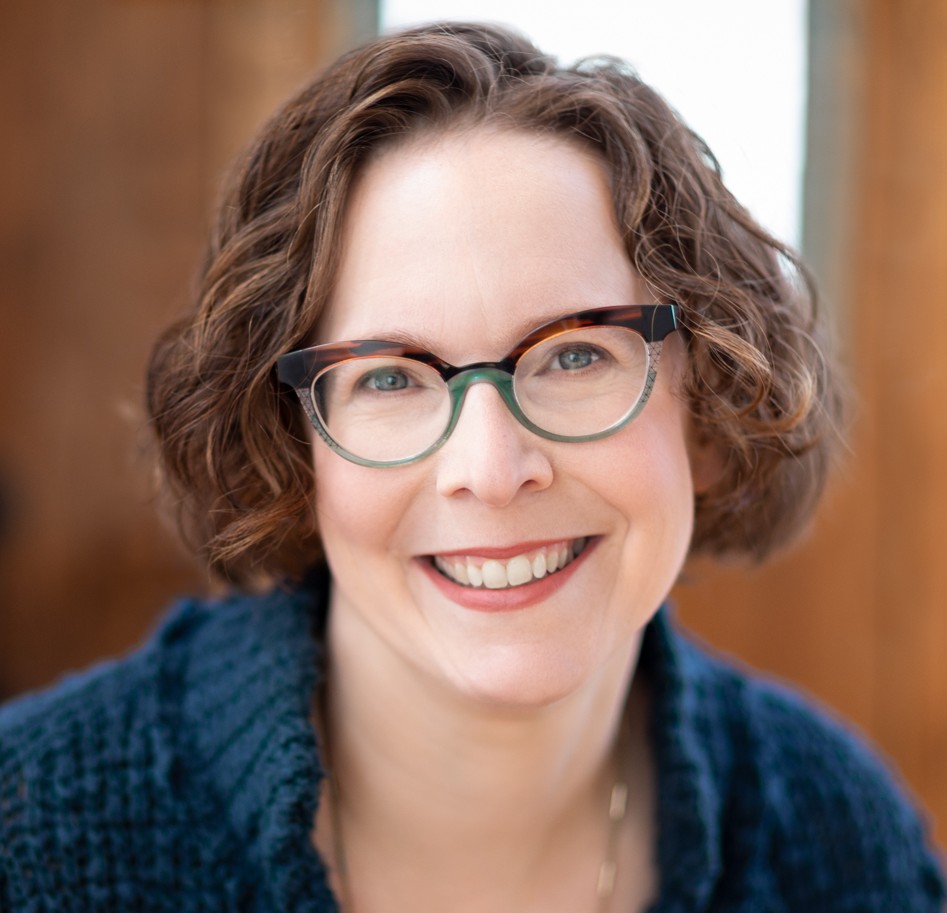 Devorah Heitner, PhD is the author of Screenwise: Helping Kids Thrive (and Survive) in Their Digital World and Growing Up in Public. Screenwise is a guide for parents to mentoring digital kids. Her curriculum: Connecting Wisely: Social Emotional Insights and Skills for Plugged in Kids is used by many excellent public and independent schools. Devorah has written about kids and tech for The New York Times, Washington Post, CNN, Lifehacker and Time. Dr. Heitner has a Ph.D. in Media/Technology and Society from Northwestern University and has taught at DePaul University and Northwestern University. She is delighted to be raising her own teenager, too. You can follow Devorah on Instagram here.